Personal Safety for Lone Workers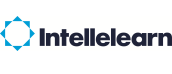 Overview
This Personal Safety for Lone Worker online course will provide you with a variety of practical controls that you can implement in your work environment to help keep lone workers safe from harm.
The course is divided into 4 easy to follow interactive modules and includes a multiple choice test at the end. This course covers:
Introduction to Lone Working – who are lone workers? What are the risks? What does the law say about lone working? Employer and lone worker responsibilities.
Risk Assessments and Control Measures –what is a risk assessment? Consulting employees, identifying the hazards, deciding who might be harmed, evaluating the risks, control measures for lone workers, control measures for accidents and emergencies, recording findings and reviewing and updating.
Setting Up a Safe System of Work – the hierarchy of control, advantages of lone working, when lone working cannot be avoided, reducing the risks, first aid and emergency procedures, monitoring and supervision and training.
Learning Objectives:
By the end of this course learners will:
Define what is meant by 'Lone Working' and describe the legal obligations associated with it
Identify potential risks and how to control them
Supervise and train Lone Workers to verify they are working safely
Understand the different steps required when undertaking a risk assessment.
Be aware of the appropriate control measures that can be implemented in order to keep lone workers safe from harm.
Understand what needs to be included in a safe system of work for lone workers.
This Intellelearn Personal Safety for Lone Worker course includes:
Stop-Start technology meaning you learn at your convenience
All device compliant meaning you can use laptop-tablet-smartphone at anytime
Developed by Health & Safety Professionals
Accredited by both RoSPA and CPD
Approximate duration: 20-30 minutes
Accreditation
This Personal Safety for Lone Worker online course is fully accredited by both RoSPA (Royal Society for the Prevention of Accidents) and CPD.
Format:
The course is divided into modules with a short quiz at the end of each to test your knowledge. Once you have progressed through each of the modules you can access a quiz which consists of multiple choice questions based on the material that you have studied.
Duration:
The Personal Safety for Lone Worker course takes approximately 20-30 minutes to complete. As an e-learning course you can complete this training in convenient stages.
Who Should Take This Course?
This online course is designed for anybody who has to work alone or who is left alone with customers or other members of the public at some time in their working day. The course is also ideal for managers and colleagues of Lone Workers.