Personal Protective Equipment (PPE) Refresher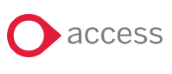 Overview
Wherever there are risks to health and safety at work, Personal Protective Equipment (PPE) needs to be supplied.
Workers around the world are exposed to a range of hazards and risks every day and many of them suffer from ill effects or accidental injury. As a result, millions of working days are lost to workplace injuries every year.
This refresher course is suitable for anyone who uses Personal Protective Equipment in their organisation and needs to learn more about PPE.This refresher course aims to show you the different types of PPE and how they help protect you at work.
Objectives
At the end of the course, trainees will:
Cover what PPE is, what sort of protection PPE provides and the responsibilities of employees and employers.
Cover specific examples of PPE and the benefits and limitations of using PPE.
Cover employer and employee responsibilities in accordance with regulations, how PPE should be correctly stored and maintained as well as PPE safety signs.