Personal Protective Equipment (PPE)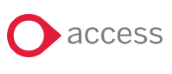 Overview
In this module, you will learn all about Personal Protective Equipment (PPE), you will learn about all the different types of protection and their functions. You will also learn about the responsibilities of employees as well as employers. This module also provides information about the benefits and limitations of PPE and will teach you how to correctly use and store equipment.
Objectives
At the end of the course, trainees will be able to:
Understand what PPE is
Recognise different types of PPE and their function
Identify the responsibilities of employees and employers
State the benefits and limitations of PPE
Correctly use and store PPE
Understand what to do if you have faulty equipment.