Person-Centred Support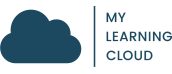 Course Overview
This course is designed to help you to understand the subject and to support people you are working with. The course helps to promote a person-centred approach to ensure that the person being supported has as much control as possible over the way they live and the care/support they receive.
The course will equip learners with the tools to be able to work within recommended processes and to understand the legislative and organisational frameworks that relate to their working environment. It details the factors of personalisation, helping the learner understand what it is and how to implement it within the care of an individual. It also explores how person-centred support is at the centre of modern care and is used within most if not all areas of support, planning, interventions and decisions. Focusing on putting the individual first along with their families at all times.
Couse Outcomes
By the end of this e-learning module, you will have an understanding of the following learning outcomes:
Understand what person-centred support is and why it is central to decision making and planning in the care of an individual
Recognising the importance of choice and consent for the person receiving care
Understand the legislation and regulations surrounding Person-Centred Support
Identify how Person-Centred Support is mentioned within the Care Act
Recognise what person-centred values are
Understand the ways in how to put Person-Centred Support into practice
Understand what a person-centred support plan looks like, the process of the plan and how this is implemented
Recognise and understand different approaches and features to person-centred support and the impact this can have on the well-being of the individual
Recognising and understanding what risk enablement is and how these factors within person-centred support
Identify tools that can be used within person-centred support, understanding how to use them and when to use them
The importance of the carers role in making personalisation happen.