Performance Reviews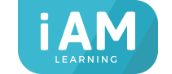 Overview
Everyone's a critic, right? Whether it's shouting advice at football players during the game or thinking you'd make a good judge as you watch the latest singing-competition show. But reviewing someone honestly to help them improve and grow can be difficult. How do you measure how well someone is doing objectively and fairly? That's where a performance review comes in. It's a way for you to see how well an employee has been doing and what they can do to grow. This course will help you conduct objective, fair, and useful performance reviews, so you can help them grow and be accountable for their own progress.
Outline Learning Objectives:
Explain why performance reviews are important, so they remain focused and constructive
Conduct an effective performance review to ensure growth from your employees
Compare different models of reviewing employee performance to select the one best suited to you
Why take this course?
A good performance review can encourage employee engagement and create a path for employee growth. This course is suitable for anyone in a leadership or management position who undertakes reviews of their employees. You'll learn different ways of measuring employee performance to ensure you always get the full picture. You'll also learn hints and tips to conduct the best reviews you can, so you feel well prepared the next time you have to sit down with an employee.