Performance Management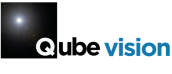 Course Overview
Are your team simply the best? Do they perform with purpose and a focus to succeed? This course will support you to better performance manage your staff to get the most out of each role, building a stronger team.
Objectives
In this course, we will examine and explore:
Performance managing staff
Undertaking outstanding performance reviews
Time management methods and models for you and your teams
Meeting the needs of the individual
Encouraging staff voice and bright ideas
The aim of this course is to improve your skills, confidence and techniques in performance managing exceptional employees. This course will take approximately 2.5 hours to complete.
Approach
This fully online course has been carefully designed to enable you to take the materials, apply the learning to your role, and is broken down into manageable stages. This course allows you to check your knowledge at relevant steps. Learning resources include:
Narrated media
Video
7 downloadable PDFs
1 podcast
Signposting to suitable organisations
Supporting glossaries
Interactive elements
Ongoing assessment
Progress tracking
To ensure you are able to interact with all the programme content, you will need:
Word processor
PDF reader
Printer with paper and card
Speakers
Access to the internet
Web browser with ability to use work VLE/LMS
Target Audience
Senior managers