Performance Improvement Plan (PIP) When Are They Needed?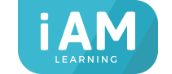 Overview
When an organisation works well, it can be amazing; like a well-oiled machine, firing on all cylinders, busting through targets and just, well… winning! However, sometimes in your machine, 'cogs' may be struggling to work at the required speed. Or to put it another way, maybe a member of your staff could be having trouble performing at their full potential. It's important to realise when a Performance Improvement Plan, or PIP, for an individual may be needed. You may find you have to inform your staff member that they could be doing better, identifying their strengths and weaknesses and dealing with the issue as tactfully as possible. This course will help you figure out when a PIP may be necessary.
Outline Learning Objectives:
Define the role of a PIP and how it can support performance improvement for individuals
Identify when a member of your staff may require a PIP so appropriate action can be taken swiftly
Create an effective PIP based on an individual's performance data to maximise potential improvements
Provide guidance, goals, and positive reinforcement to ensure a PIP is being followed and reviewed appropriately
Why take this course?
Everyone on your staff should be pulling together to maximise your targets. When someone shows signs of struggling or needs help with the work, it's important to address it head-on as their performance could affect other staff members. If someone in your staff is struggling to succeed, and you want to know how to improve their performance, this course is for you.