People-Focused Leadership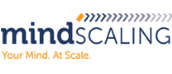 Overview
The way we work has been transformed, and so too, has leadership. So-called "soft skills" such as empathy and awareness are no longer "nice to have," but critical to what new leadership requires. In this video series, we'll explore six qualities of an effective and compassionate leader. The acronym CIRCLE makes it easy to remember: Compassionate. Intentional. Resilient. Courageous. Learner. Engaged. You've heard all of these terms before. We'll be delving into what they all mean in the context of leadership and our new work environment. You will notice some overlap in the concepts, which is just what it's like to be a human being –intersectional and sometimes messy.
Modules in this new series include:
Introduction
Be Compassionate
Be Intentional
Be Resilient
Be Courageous
Be a Learner
Be Engaged
Learning Objectives:
Explore six qualities of an effective and compassionate leader;
Recogonize that compassion is not a weakness, it is your strength;
Find out what team members need for support and help them manage stress;
Step out of your comfort zone and embrace mistakes.