Payment Card Industry Data Security Standards (PCI DSS)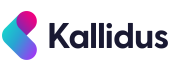 Course Overview
Ensure your staff handle payments and payment card data securely
Anyone handling payments card details must follow the Payment Card Industry Data Security Standards (PCI DSS).
This interactive course uses case studies and real life situations to explain how the payment card system works, the requirements of the PCI on organisations that process credit or debit card payments and what you and your staff need to know to make sure that these types of payments are handled securely.
The course also covers cyber security and physical security, what happens when things go wrong and best practice guidelines.
Our unique Speed-Learning function is now also built-in allowing learners to accelerate the audio without increasing the pitch, facilitating a more engaging learning experience which better matches conversational and reading speeds of learners. Speed-learning enabled, multi-lingual 24/7 accessibility makes it possible for employees to learn at their own pace and in bite-sized chunks ensuring training that best suits their own timetables with no constraint on productivity and resources.
Course Topics
This course covers the following topics
The essentials
Card holder data and PCI requirements
What goes wrong
Payment cards
Cyber security
Physical security and access
Best practice
Target Audience
Anyone handling payments via credit or debit card