Parkinsons Awareness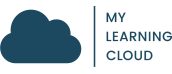 Learning Objective
To understand the common signs and symptoms as well as how to understand and care for someone's physical and emotional needs in a person centred way.
Learning Outcomes
To understand the common causes, signs, symptoms, both motor and non-motor, and who is at risk
To understand the progression of the Parkinson's disease stages and what to expect in the later stages
To understand the communication and cognitive challenges associated with Parkinson's, their impact and ways to deal with them
To understand the impact that Parkinson's can have on the person with the condition and those around them
To understand the processes, procedures, methods, techniques and services used to manage Parkinson's
To understand any medication associated issues, side effects and related procedures
Who is it for?
This course is aimed at any person within the health and social care sector who may support any person with Parkinson's disease.