Pain Management: Recognising and Responding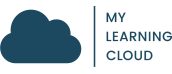 Overview
Our pain management course covers topics like of types of pain and end of life care. It covers treatments, both pharmacological and non- pharmacological pain relief, from guided imagery to tramadol whilst following a pain management programme. As pain can be chronic and life long, this course also advises how to support someone while they are feeling the long-term effects of chronic pain.
Aims
The aims of this course is to understand how best to support clients with their pain management needs at any stage in their care, whilst following a pain management programme.
Learning Outcomes
To understand how to define and classify pain, and know methods of assessing pain
To understand pharmacological and non-pharmacological pain management options
To understand the pain relief priorities for those with cancer and at end of life care
To understand how best to follow a pain management programme
To understand how chronic pain may effect clients in their everyday life
Course Structure
This course has been designed in a non-linear and modular fashion which means you may complete the units in any order you wish.
The course will track your progress so don't worry if you have to dip in and out. There will be a knowledge check at the end of course which will become available once you have completed all of the prescribed units.