PRINCE2® Practitioner 6th Edition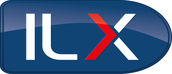 Course Overview
The Practitioner is the second of two PRINCE2® examinations that you are required to pass to become a Registered PRINCE2® Practitioner.
This examination measures whether a candidate would be able to apply PRINCE2® to the running and managing of a project within an environment supporting PRINCE2®.
To this end candidates need to exhibit the knowledge required for the Foundation qualification, and show that they can apply and tailor PRINCE2® appropriately to address the needs and problems of a specific project scenario.
This course conforms to the syllabus for those delegates wishing to gain Registered PRINCE2® Practitioner level certification. This course is for those delegates who have already passed the PRINCE2® Foundation qualification.
Certification / Exam
This course specifically provides the background knowledge for the related certification exam (which learners must pass in order to achieve the formal Certification). IMPORTANT: Please note that the certification EXAM IS NOT INCLUDED with this course. The exam can be purchased separately from the course publisher and booking details for the exam are provided on request.
Benefits
Save time and money - There are no travel and accommodation costs. You can study anywhere with an internet connection, and you wont have to take time off work
Be prepared and confident for the exam - Test your knowledge in a fun, entertaining environment with the PRINCE2® Foundation exam revision tool
Enjoy yourself! - This PRINCE2® Practitioner e-learning course is broken into bite-size lessons, combining leading edge multimedia and interactive exercises for optimum enjoyment and knowledge retention
Feel confident with full tutorial support - Benefit from fast access to experienced, one-to-one learning support as you study via email and phone, so there is no need to feel isolated while you are learning
Take your time - Study at your own pace by bookmarking your progress and picking up where you left off at a speed that suits you. The course takes around eight to ten hours to complete
Target Audience
The course is aimed at anyone wishing to gain the PRINCE2 Practitioner qualification, and who have already achieved the PRINCE2® Foundation level qualification. This programme would benefit:
Project Managers
General Managers
Programme Managers
Team Managers and support staff
Project Management Consultants
Learning Outcomes
PRINCE2® Foundation Refresher e-learning
PRINCE2® Practitioner
Introduction into PRINCE2® Practitioner
PRINCE2® Process Model Walkthrough
Marking up the PRINCE2® Manual
Practical Practitioner Exercises
Practitioner Exam Technique
Exam Simulator
PRINCE2® Project Simulations
PRINCE2® Project Scenarios
Business Case Simulation
Organisation Simulation
Quality Simulation
Product Breakdown Structure Simulation
Management of Risk Simulation
Also includes...
Comprehensive course notes
Detailed exercises
Exam questions, answers and marking guides
Guide to exam technique
Full technical support
The PRINCE2® course on this page is offered by ILX, ATO/Affiliate of AXELOS Limited.
PRINCE2® is a registered trade mark of AXELOS Limited, used under permission of AXELOS Limited. All rights reserved.