PRINCE2® Agile Project Management - Practitioner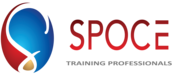 PRINCE2 Agile® Project Management – Practitioner Course
PRINCE2 Agile® is the world's most complete project management solution, combining the flexibility and responsiveness of agile with the clearly defined framework of PRINCE2® . PRINCE2 Agile® is an extension module tailored for forward-thinking organizations and individuals already benefiting from PRINCE2® that would like further guidance on how to apply agile development methods to the world's most recognized project management method.
PRINCE2 Agile® is supported by an exam qualification and accredited training to support its use. As with PRINCE2® , PRINCE2 Agile® can be applied to any type of project within any industry sector, but with the emphasis on an agile approach. This guidance and training helps experienced PRINCE2 ® practitioners tailor project management controls for agile development, while helping 'agilistas' understand PRINCE2® project governance requirements.
Benefits of Method
The benefits of using this method include:
Allows projects and Project Managers to focus on both the management and delivery of the solution
Enables you to scale the required work to your precise requirements
Will work with any established agile development approach
Is a collaboratively-built programme that is corporate - friendly.
PRINCE2 Agile® Passport is an accredited eLearning for the new PRINCE2 Agile® best practice guidance. It is accredited for practitioner level qualification and study. SPOCE's self-study products aim to provide you with a straightforward route to becoming a fully certified professional in your own time and at your own pace.
PRINCE2 Agile® Passport is compatible with laptops, desktops, android tablets, iPads and mobile devices.
PRINCE2 Agile® Qualification - The qualification aims to measure whether a candidate could apply Agile approaches within a PRINCE2® environment. The exam is a 2.5-hour, open book (official PRINCE2 Agile® manual only) objective test style exam. Passing the exam will give you an internationally recognised professional qualification.
Course Objectives
The key objectives of this course are to:
understand the basic concepts of common agile ways of working
explore the purpose and context for combining PRINCE2® and the agile way of working
apply and evaluate the focus areas to a project in an agile context
fix and flex the six aspects of a project in an agile context
apply or tailor the PRINCE2® principles, themes, processes and management products to a project in an agile context
prepare delegates for the PRINCE2 Agile® Practitioner exam
Package Contents
6 learning modules with high quality engaging lessons
Notes to support each lesson to encourage reflection and consolidate the learning
Module level exam simulation directly aligned to the PRINCE2 Agile® syllabus
Bespoke feedback with progress reports
PRINCE2 Agile® Practitioner exam simulation
Infographics, Tasks and exercises to assist with cognition & knowledge retention
Extensive Exam Approaches module to provide guidance and support with the accredited exam.
The PRINCE2 Agile® course on this page is offered by SPOCE Project Management, ATO/Affiliate of AXELOS Limited.
PRINCE2® is a registered trade mark of AXELOS Limited, used under permission of AXELOS Limited. All rights reserved.