PRINCE2® Foundation 6th Edition + Official Exam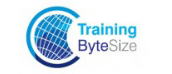 What is PRINCE2®?
PRINCE2® (Projects In Controlled Environments) is a process-based approach for project management providing an easily tailored and scalable method for the management of all types of projects. The method is the de-facto standard for project management in the UK and is practiced worldwide.
PRINCE2® is a non-proprietary method and has emerged worldwide as one of the most widely accepted methods for managing projects. This is largely due to the fact that PRINCE2® is truly generic - it can be applied to any project regardless of project scale, type, organisation, geography or culture.
Because PRINCE2® is generic and based on proven principles, organisations adopting the method as a standard can substantially improve their organisational capability and maturity across multiple areas of business activity - business change, construction, IT, mergers and acquisitions, research, product development and so on.
The Training ByteSize Foundation course will:
Equip you with the information required to successfully pass the PRINCE2® Foundation exam
The foundation level confirms you have sufficient knowledge and understanding of the PRINCE2® method to be able to work effectively with, or as a member of a project management team working within an environment supporting PRINCE2®. The foundation level is also a pre-requisite for the practitioner certification.
Certification / Exam
This course provides the background knowledge for the related certification exam (which learners must pass in order to achieve the formal Certification). The cost of the exam is included in the course price.
Following enrolment, the learner details (name, email, organisation) are forwaded to the course publisher to add to their approved candidates list. The learner may subsequently book their exam (see below for details of the booking process).
Why PRINCE2® Foundation?
The PRINCE2® course will provide you with the knowledge and understanding of the scope, content and structure of the PRINCE2® method, to fully prepare you for the PRINCE2® Foundation exam. The Training Bytesize PRINCE2® online training will involve YOU in the learning process, it's simple and to the point and will get you ready to take your exam in a time and way that suits your style.
Why buy this course?
Having specialised in the development of elearning training courses for over 12 years you can be assured of an exceptionally high quality, interactive product. The delivery of the training course is through a truly collaborative online learning platform, ideal for organisations with a global reach. The course is approximately 10 hours long, interactive and uses audio and animation to create an interesting and involved training programme. The Virtual Learning Environment brings together forums, discussions, resources, social media, support videos and much more.
Re-enforce your knowledge before sitting the final exam by completing the interactive quiz after each session and the mock exam quizzes at the end of the course. This will significantly enhance your understanding of the method.
The beauty of elearning is you can study in bite size chunks, having the bookmarking system you can just pick up where you left off.
Take the exam in the comfort of your own home using your webcam anytime, any day - it has never been easier to sit your exam.
PRINCE2® Foundation Course
Session 1 – Introduction
Session 2 – Overview and Principles
What is a project? Introduction to:
Themes
Processes
Principles
Session 3 – Organisation
Four levels of management
Project Management team structure – Project Board
Project Management team structure – Project
Assurance Project Management team structure -Project Manager
Project Management Team
Scalability
Stakeholders
Session 4 - Business Case
Business justification and development path
Outputs, Outcomes and Benefits
Business Case
Benefits review plan
Session 5 - Plans
Three Levels of Plan
Project Plan
Stage and Team Plans
PRINCE2® approach to plans
Session 6 - Product Based Planning
What is product based planning?
Create a simple PBS
Create a simple PFD
Session 7 - Quality
What is quality?
Quality Control
Quality Assurance
Quality Management System and quality planning
Quality Audit Trail
Quality Review Technique
Session 8 - Risk
Risk Management
Risk Management Procedure
Risk appetite, tolerance and budget
Session 9 - Progress
Management Stages
Technical Stages
Tolerance
Project Board Controls
Session 10 - Change
Configuration Management
Issue and Change Management
Session 11 - Processes SU and IP
SU-IP overview
SU - Detail
IP - Detail
Session 12 – Processes CS and MP
CS/ MP Introduction
CS – Monitoring and control
CS – Issue Management
Session 13 – Processes DP, SB and CP
Directing a project
Managing stage boundaries
Closing a project
Session 14 – Exam Tips
Exam Objectives
Exam Paper
Exception Plans
Exam Booking and Format
To book the online exam, please contact exams@trainingbytesize.com before the end date of your course. Please provide your name, email, course name and course end date. You will then be contacted with the relevant information. Please note that there is a £25+ VAT fee for exam cancellation or rescheduling.
The exam format is as follows.
60 questions per paper
33 marks required to pass (out of 60 available) - 55%
60 minutes duration
Closed book
The PRINCE2® course on this page is offered by Training Bytesize, an Accredited Training Organisation of AXELOS Limited.®
PRINCE2® is a registered trade mark of AXELOS Limited, used under permission of AXELOS Limited. All rights reserved.