Outlook 2019 Beginner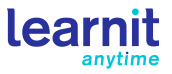 Who it's for:
For anyone looking to unlock the full potential of Microsoft's industry-standard email management program.
What it is:
Microsoft Outlook is the world's most popular email and calendar application.
What you'll learn:
If you're new to Outlook, you'll learn how easy it is to use the program to manage your email and daily calendar. If you're already using Outlook, you're probably not using it to its highest potential.