Outlook 2016 Beginner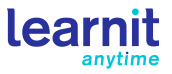 Who it's For:
Outlook is for anyone who uses the Microsoft Office Suite at work.
What it is:
Microsoft Outlook is the world's most popular email and calendar application.
What You'll Learn:
If you're new to Outlook, you'll learn how easy it is to use the program to manage your email and daily calendar. If you're already using Outlook, you're probably not using it to its highest potential. By digging deeper with Learn iT Anytime, you'll learn how to automate everyday tasks, set remote meetings, stay on top of your responsibilities, and integrate Outlook with other software in the MS Office Suite.
Topics
Outlook 2016 Beginner Part 1
Introduction
Outlook 2016 Interface
Tell Me
Navigation in Outlook Using Peeking
Smart Lookup
Creating and Sending New Emails
Mail Message Options
Attaching Files to a Message
Attaching OneDrive Files
Viewing and Responding to Mail
Sorting Messages and Using The Conversation View
Flagging and Categorizing Email
Creating Custom Categories
Overview of the To Do Bar
Printing and Deleting Messages
Creating and Editing New Contacts
Adding People to Your Favorites List
Sorting and Finding Contacts
Creating Contact Groups
Outlook 2016 Beginner Part 2
Creating and Editing Tasks
Difference Between Task Lists and To Do Lists
Converting Emails Into Tasks
Introduction to the Outlook Calendar
Using the Schedule View
Adding and Editing Appointments
Scheduling Recurring Appointments
Scheduling Events
Sending and Responding to Meeting Invitations
Customizing the Calendar
Creating Mailbox Subfolders and Moving Items to Folders
Searching for and Finding Outlook Items
Adding Search Folders
Creating Notes