Outlook 2013 - Make good use of your messaging system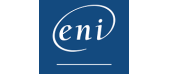 Overview
Discover Outlook and master all its features. From the essential to the advanced commands, this training programme, organised by topic, will make it possible for you to communicate efficiently and organise your activities.
Approach
ENI offers you a unique educational interactivity with practical exercises directly within the applications and with an immediate result analysis, with the 4 training steps:
The learner watches a video
The learner carries out the exercise directly within the application
MEDIAplus instantaneously checks the answer
MEDIAplus provides the answer
Target Audience and Prerequisites
This course is for any user who wishes to discover or deepen their knowledge of Outlook's features. No prior knowledge of Outlook is necessary. However, some use of the software may make it possible to progress faster.
Content
Outlook 2013 – Messages and contacts. This module offers interactive training consisting of 28 training videos, 28 exercises and 3 additional resources.
Outlook 2013 – Calendar, Tasks and Notes. This module offers interactive training consisting of 14 training videos and 14 exercises
Outlook 2013 – Outlook's environment. This module offers interactive training consisting of 17 training videos, 17 exercises and 6 additional resources.
Outlook 2013 – Online reference book