Outlook 2010 - Level 3 - Managing Email messages and Contact Groups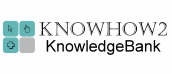 About the course
This course gives you an introduction to Microsoft Outlook 2010 and takes you through tasks associated with managing email messages and contact groups. It's compatible with 2010 operating systems.
You'll learn how to
create, edit and delete signatures and automatically attach a default signature to different types of your messages
create automated messages for those times when you can't view your inbox, such as when attending an all-day conference or meeting
save messages as different file types such as HTML, rich text and plain text
use mailbox cleanup tools to help manage the size of your mailbox
use the 'View Settings' function to apply different fonts to Outlook items, colour items, and use filters
identify Junk Mail and change the junk mail protection level
edit, delete and forward contacts and modify the information displayed on a business card
use group notes, send a meeting request to a group and delete a group
Modules
There are seven modules in this course:
Inserting Signatures
Automated Messages
Cleaning Up the Mailbox
Filters and Conditional Formatting
Dealing with Junk Mail
Modifying, Calling and Forwarding
Working with Contact Groups
Course features
Simulation training replicates the software you are learning providing a realistic learning experience.
Learn how to perform tasks at your own pace and interactively by following easy step-by-step actions.
Reinforce your knowledge at the end of each lesson by completing interactive and multiple choice quiz questions.
Assess your skills at any time by undertaking the Course Test.
Lessons can be completed within 30 minutes so training can be undertaken in ?bite? size pieces.
Bookmarking allows you to learn in multiple training sessions.
Course navigation features allow you to jump directly to specific topics of interest quickly and easily.
Designed for people who require initial and refresher training activities.
Available on-line 24 hours a day.
Version for Mobile Devices.
Review course content with eBooks.