Outlook 2010 - Level 2 - Creating and Formatting Item Content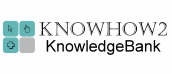 About the course
This course gives you an introduction to Microsoft Outlook 2010 and takes you through tasks associated with creating and formatting item content. It's compatible with 2010 operating systems.
You'll learn how to
identify message indicators as well as creating a new mail message and save it in the 'Drafts' folder
use the various formatting tools to enhance a mail message and add a file attachment
create Contact Groups and send messages to a collection of users at once
use themes, template features, graphical elements and hyperlinks to customise and enhance the appearance of outgoing messages
use the 'Quick Style' feature for applying and creating styles and themes, and use the 'Paste Special' command
use the new 'Quick Steps' feature to perform multiple actions on an email message by activating automated tasks
add additional email accounts and configure message delivery options
Modules
There are seven modules in this course:
Creating Messages
Formatting and Sending
Creating Contact Groups
Stationery and Templates
Creating Styles and Themes
Quick Steps
Multiple Accounts and Delivery Options
Course features
Simulation training replicates the software you are learning providing a realistic learning experience.
Learn how to perform tasks at your own pace and interactively by following easy step-by-step actions.
Reinforce your knowledge at the end of each lesson by completing interactive and multiple choice quiz questions.
Assess your skills at any time by undertaking the Course Test.
Lessons can be completed within 30 minutes so training can be undertaken in ?bite? size pieces.
Bookmarking allows you to learn in multiple training sessions.
Course navigation features allow you to jump directly to specific topics of interest quickly and easily.
Designed for people who require initial and refresher training activities.
Available on-line 24 hours a day.
Version for Mobile Devices.
Review course content with eBooks.