Outlook 2010 - Level 1 - Managing the Outlook Environment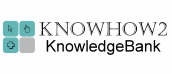 About the course
This course gives you an introduction to Microsoft Outlook 2010 and takes you through tasks associated with managing the outlook environment. It's compatible with 2010 operating systems.
You'll learn how to
open and quit Outlook and also use the Microsoft Office Outlook Help feature
use the screen components of Outlook including the 'Quick Access Toolbar'
use the buttons in the Navigation pane to switch to the other features in Outlook
use the folders that provide Outlook's most popular features
use the 'Outlook Today' feature to summarise your upcoming appointments, tasks and messages in one view
apply and customise the many Outlook 2010 options to make the working environment more suitable to your preferences.
sort, use message flags and categories, set the message importance for new messages and look at the different message options
use features that assist you when working with messages in your Inbox
use print features that assist you when working with messages in your Inbox and Calendar items
search for items using the 'Instant Search' features and filter options
Modules
There are ten modules in this course:
Starting Outlook and Help
Screen Components
Navigating in Outlook
Folder Overview
Using Outlook Today
Outlook Options
Message Tools
Arranging the Content Pane
Printing Outlook Items
Search Tools and Filters
Course features
Simulation training replicates the software you're learning, providing a realistic learning experience.
Learn how to perform tasks at your own pace and interactively by following easy step-by-step actions.
Reinforce your knowledge at the end of each lesson by completing interactive and multiple choice quiz questions.
Lessons can be completed within 30 minutes so you can do your training in bitesize pieces.
Bookmarking allows you to dip in and out, so you can learn whenever suits you.
Course navigation features allow you to jump directly to specific topics of interest quickly and easily.
Designed for people who require initial and refresher training activities.