Out-Innovate the Competition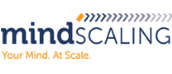 Overview
Well-intentioned leaders, in their attempts to boost innovation, are inadvertently destroying it. Based on Stephen's bestselling book, Best Practices are Stupid: Ways to Out-Innovate the Competition, this online learning experience offers counterintuitive yet proven strategies for boosting innovation and making it a repeatable, sustainable, and profitable process. Shapiro shows that non-stop innovation is attainable and vital to building high-performing teams, improving financial outcomes, and staying competitive with peer organizations.
In this course you will learn to:
Focus on how you differentiate.
Target your efforts and innovate where you differentiate.
Frame your innovation challenges in new ways.
Find breakthrough solutions by connecting with people who have solved similar challenges.
Implement solutions through experimentation rather than failure
About the Author
Stephen Shapiro is one of the foremost authorities on innovation culture, collaboration, and open innovation. During the past twenty years, his message to hundreds of thousands of people in forty countries around the world has remained the same: Innovation only occurs when organizations bring together divergent points of view in an efficient manner.
Over the years, Stephen Shapiro has shared his innovative philosophy in books such as 24/7 Innovation and The Little Book of BIG Innovation Ideas. He has also trained more than 20,000 consultants in innovation during his 15 year tenure with Accenture.