Order Management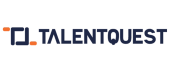 Course Overview
Successful order management allows organizations to work within capacity, deliver to meet customer needs, maintain accurate records, and meet financial objectives. Order management isn't having someone standing over all the material handlers making sure they are selecting the right product in the right quantities. There is some level of inspection or quality control but for this exercise, we are referring to order management as the tools and processes in place a company utilizes to deliver their products to a customer. When these systems are running properly and disruption-free, processes for order management maintain operational efficiency. However, things often change during the order process. Components are late, customer needs change, and other exceptions require intervention.
Learning Objectives
Identify the steps in the order management process.
See the value that order management systems deliver.
Recognize how order management influences the customer experience.
*This course references US legislation and statistics.