Online Safety for Parents and Carers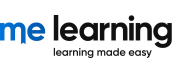 Overview
E-safety is all about protecting people (especially children and young people) in the digital world – learning to understand and use new technologies in a safe and positive way, and knowing the risks as well as the benefits.
Audience
This course is intended for the parents / carers and household members of children and young people.
About this course
The course contains additional resource materials, useful links and a refresher guide.
Objectives
This course will enable you to:
Know the risks to children that are associated with mobile and online technology
Know how to tackle these risks
Content
Here are a few topics covered in this course:
Be vigilant | What is e-safety? | E-safety at your child's school | Why is e-safety important? | Don't ignore it | Understand technology | Surfing sensibly | Supervising what children see | Real and unreal pornographic behaviour | Talk to children | Unwanted email | Online friends? | Social media, blogs and chat rooms | Your child's online reputation | Mobile phones | Cyberbullying | Grooming | Useful websites