OneNote 2016 - Notebooks, Views, Layouts and Options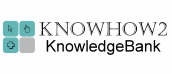 About the course
The OneNote 2016 - Notebooks, Views, Layouts and Options course covers topics included in the Microsoft Office Specialist (MOS) exam 77-421. You will learn about screen components, and how to use Page layout features and templates. You will also use Backstage view to manage notebooks, modify OneNote options and use Research Tools and OneNote Views.
Modules
There are 5 modules in this course
OneNote and Screen Components
Page Layout and Templates
Backstage View Commands
OneNote Options
Researching and OneNote Views
Course features
Simulation training replicates the software you are learning providing a realistic learning experience.
Learn how to perform tasks at your own pace and interactively by following easy step-by-step actions.
Reinforce your knowledge at the end of each lesson by completing interactive and multiple choice quiz questions.
Assess your skills at any time by undertaking the Course Test.
Lessons can be completed within 30 minutes so training can be undertaken in ?bite? size pieces.
Bookmarking allows you to learn in multiple training sessions.
Course navigation features allow you to jump directly to specific topics of interest quickly and easily.
Designed for people who require initial and refresher training activities.
Available on-line 24 hours a day.
Version for Mobile Devices.
Review course content with eBooks
Youll learn how to:
Introducing OneNote 2016 - OneNote and Screen Components
Start OneNote;
Understand Screen Components;
Use Backstage View;
Work with Ribbons;
Modify the Quick Access Toolbar;
Use Context Menus;
Use Notebooks;
Add Sections and Pages;
Add To Do Tags.
Page Layout and Templates
Specify the Paper Size;
Set Page Orientation;
Apply Rule Lines;
Add Background Images;
Insert Pictures;
Save Page as a Template;
Apply Templates;
Copy Containers;
Move Content.
Managing Notebooks - Backstage View Commands
Open Backstage View;
Use the "Info" Section;
View Notebook Properties;
View the Sync Status;
Open Notebooks;
Pin to List;
Display the Notebook Pane;
Export Notes;
Create Notebooks.
Modifying OneNote Options - OneNote Options
Apply General Options;
Use Proofing Options;
Set Save & Backup Options;
Use Send to OneNote Options;
Set Audio and Video Options;
Set Languages;
Use Advanced Options;
Customize the Ribbon;
Modify the Quick Access Toolbar.
Research Tools and Views - Researching and OneNote Views
Use Research Tools;
Use Encarta Dictionary;
Translate Text;
Modify Translation Options;
Move Task Panes;
Close Task Panes;
Use Full Page View;
Use the Navigation Pane;
Use Dock to Desktop View.