OneNote 2013 - Organise and share your ideas using digital notes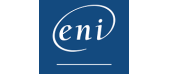 Overview
Discover this application included in the Microsoft® Office 2013 suite which makes it possible to create and share your notes with your colleagues. Using a notebook or along with the other Office applications, you will be able to sort your ideas, share them in other formats, insert elements.
Approach
ENI offers you a unique educational interactivity with practical exercises directly within the applications and with an immediate result analysis, that respects the 4 training steps:
The learner watches a video
The learner carries out the exercise directly within the application
MEDIAplus instantaneously checks the answer
MEDIAplus provides the answer
Target Audience
This course is for any users wishing to organise and share their notes using the OneNote 2013 application. Prior knowledge of the Windows 7 or Windows 8 interface is required.
Content
OneNote 2013 – Create and share notes. This module includes a video made up of 9 sequences:
Discovering OneNote 2013
Managing notebooks
Creating a notebook on OneDrive and sharing it
Managing sections and pages
Creating notes
Managing notes
Finding a note
Inserting items into a note
Applying techniques : using OneNote with Office applications