Office Safety Refresher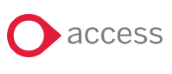 Overview
Most people find it difficult to think of their office as a potentially harmful working environment.
The office has many hazards that have the potential to cause people harm, from aches and pains caused by poorly-designed computer workstations, stress caused by excessive work pressures and slips, trips and falls as a result of poor housekeeping.
This refresher course is suitable for those who want to learn about the hazards workers need to look out for in an office environment. This refresher course aims to show you how you can play your part in keeping the office a safe and healthy place to work.
Objectives
At the end of the course, trainees will:
Cover the main risks and the correct workspace setup.
Cover good housekeeping and the evacuation procedures.
Cover how to safely lift a load and good manual handling practices.
Cover what is a slip, trip and fall and how to prevent them occurring.
Cover what to do if you discover a fault with any equipment.