Office Efficiency Course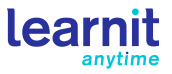 Who it's For:
Power users of MS Office rejoice. The course you always wanted is here.
What it is:
This course is all about getting the most out of MS Office and getting your work done faster, and with productivity levels you didn't know existed.
What You'll Learn:
Learn the most important shortcuts and time saving tools in Outlook, Excel, Word and PowerPoint. You will learn existing keyboard shortcuts and how to create your own; you will modify the program interface to fit your needs; and discover key tools that will make your life easier, no matter what you're work requires.
Topics
Shortcut Techniques
Navigation & Selection Shortcuts
Ribbon & Quick Access Toolbar
Creating and Using Templates
Creating and Using Templates
Outlook Rules and Quicksteps
Creating a Chart Template
Inserting Subtotals in Excel
Recording and Macros
Slide Masters