Office 365 - Word 2019 - Level 5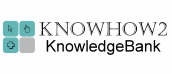 About the course
The Office 365 - Word - Level 5 course covers topics included in the Microsoft Office Specialist (MOS) exam 77-725. You will learn how to insert Building Blocks, WordArt, SmartArt, Text boxes and use Drawing Tools. You will also add Pictures, format pictures, apply Effects, add Alternative text, Document Properties and use Printing options.
Modules
There are 5 modules in this course
Building Blocks
Drawing Tools
WordArt and SmartArt
Pictures and Formatting
Properties and Printing
Course features
Simulation training replicates the software you are learning providing a realistic learning experience.
Learn how to perform tasks at your own pace and interactively by following easy step-by-step actions.
Reinforce your knowledge at the end of each lesson by completing interactive and multiple choice quiz questions.
Assess your skills at any time by undertaking the Course Test.
Lessons can be completed within 30 minutes so training can be undertaken in ?bite? size pieces.
Bookmarking allows you to learn in multiple training sessions.
Course navigation features allow you to jump directly to specific topics of interest quickly and easily.
Designed for people who require initial and refresher training activities.
Available on-line 24 hours a day.
Version for Mobile Devices.
Review course content with eBooks
Youll learn how to:
Building Blocks
Understand Building Blocks;
Add Building Blocks;
Create Building Blocks;
Save with Templates;
Delete Building Blocks;
Use the Building Blocks Organizer;
Create Building Block Galleries;
Add Galleries to Templates;
Use a Gallery Control.
Shapes and Images
Drawing Tools
Add Shapes;
Use the Shape Fill List;
Use the Shape Outline List;
Add Shadow Effects;
Flip and Rotate Objects;
Move and Re-size Objects;
Change the Stack Order;
Group Objects;
Apply Shape Styles.
WordArt and SmartArt
Add WordArt;
Position WordArt;
Resize WordArt;
Add SmartArt;
Promote and Demote Text;
Use the Text Pane;
Apply SmartArt Styles;
Change SmartArt Colours;
Format SmartArt Shapes.
Pictures and Formatting
Insert Pictures;
Remove Picture Backgrounds;
Add Alternative Text;
Use Effects and Picture Styles;
Change Borders;
Resize and Rotate Pictures;
Crop and Compress Pictures;
Crop to Shapes;
Wrap Text and Insert Screen Shots.
Properties and Printing
View Document Properties;
Add Properties;
Inspect Documents;
Check Accessibility;
Check Compatibility;
Modify Print Settings;
Set Print Scaling;
Select Printers;
Print Pages and Sections.