Office 365 - The collaborative work environment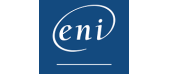 Aim
Take full advantage of the new work environment offered by Microsoft, in order to increase productivity by learning new work processes based on the online services, collaborative work and information sharing.
Approach
ENI offers you a unique educational interactivity with practical exercises directly within the applications and with an immediate result analysis, that respects the 4 training steps:
The learner watches a video
The learner carries out the exercise directly within the application
MEDIAplus instantaneously checks the answer
MEDIAplus provides the answer
Target Audience and Prerequisites
Any user who would like to discover of further their knowledge concerning the Office 365 features. No prior knowledge of Office 365 is necessary
Course content
Office 365: Environment, OneDrive for Business and SharePoint Online (v1)
Discover the Office 365 environment
Manage your files in OneDrive for Business
Take advantage of SharePoint Online's team sites and libraries
Skype for Business: Communicating in real time (v1)
Communicating via instant messenger, audio and video calls
Managing contacts and groups
Carrying out online meetings
Sharing items during a meeting
Using the conversation history
Outlook Online: Office 365's online messaging service (v1)
Sending and receiving messages
Managing messages
Managing contacts
The Calendar
Office Online: The Office 365 Online applications (v1)
This module offers to view a video lasting 01 hour and 05 minutes.
Office Online
Word Online
Excel Online
PowerPoint Online
Sharing and co-editing files
OneNote 2016: Create and share your notes
Creating notes and notebooks
Optimising notes, notes pages and notebooks
Collaborating on notes
Teams: Teamwork in Office 365 (v1)
Teams and channels
Communicating
Collaborating on files
Office 365: the use cases (v1) Mobility, online meetings and collaborative work
This module offers to view a video lasting 01 hour and 10 minutes
Working mobile
Organising, participating in and leading a remote meeting
Communicating and sharing information
Working together on a project