Office 365 - PowerPoint 2019 - Level 6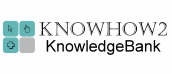 About the course
The Office 365 - PowerPoint - Level 6 course covers topics included in the Microsoft Office Specialist (MOS) exam 77-729. You will learn how to review, proof presentations. You will also protect and share presentations, create custom shows, setup slide shows and use Presenter view.
Modules
There are 6 modules in this course
Reviewing and Comparing
Proofing Presentations
Protection and Publishing
Presentation Tools
Custom Shows
Setting Up Slide Shows
Course features:
Simulation training replicates the software you are learning providing a realistic learning experience.
Learn how to perform tasks at your own pace and interactively by following easy step-by-step actions.
Reinforce your knowledge at the end of each lesson by completing interactive and multiple choice quiz questions.
Assess your skills at any time by undertaking the Course Test.
Lessons can be completed within 30 minutes so training can be undertaken in "bite" size pieces.
Bookmarking allows you to learn in multiple training sessions.
Course navigation features allow you to jump directly to specific topics of interest quickly and easily.
Designed for people who require initial and refresher training activities.
Available on-line 24 hours a day.
Version for Mobile Devices.
Review course content with eBooks
You'll learn how to:
Reviewing and Proofing Reviewing and Comparing
Share Presentations;
Insert Comments;
Edit Comments;
Delete Comments;
Navigate Comments;
Hide/Show Markup;
Edit Reviewed Presentations;
Compare Presentations;
Switch Between Presentations.
Proofing Presentations
Use the Spelling Checker
Correct Mistakes;
Hide Spelling Errors;
Use the Spelling Task Pane;
Add Words to the Dictionary;
Understand Spelling Rules;
Use the Thesaurus;
Insert Words
Protection and Publishing Protection and Publishing
Inspect Presentations;
Check for Compatibility;
Protect Presentations;
Remove Passwords;
Mark as Final;
Save as a PowerPoint Show;
Package for CD;
Create a Video;
Create Handouts.
Presenting Slide Shows Presentation Tools
Set Slide Show Options;
Change Monitor Resolution;
Hide and Show Slides;
Preview Show Options;
Rehearse Slide Shows;
Use the Pen;
Use the Highlighter;
Use the Eraser;
Use the Laser Pointer.
Custom Shows
Create Custom Shows;
Define Custom Shows;
Run Custom Shows;
Edit Custom Shows.
Setting Up Slide Shows
Record Narrations;
Use the Laser Pointer;
Remove Narrations;
Preview Sound Files;
Hide/Show Media Controls;
Use Presenter View;
Broadcast Slide Shows.