Office 365 - Outlook 2016 - Level 4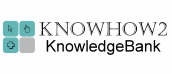 About the course
The Office 365 - Outlook 2016 - Level 4 course covers topics included in the Microsoft Office Specialist (MOS) exam 77-731. You will learn how to create appointments, meetings, notes, events, add delegates and share the Calendar. You will also use the Tasks List, Notes and the Journal.
Modules
There are 9 modules in this course
Entering Basic Appointments
Other Types of Appointments
Scheduling Meetings
Adding Events
Sharing and Managing Calendars
Delegates
Creating and Managing Tasks
Using Notes
The Journal
Course features
Simulation training replicates the software you are learning providing a realistic learning experience.
Learn how to perform tasks at your own pace and interactively by following easy step-by-step actions.
Reinforce your knowledge at the end of each lesson by completing interactive and multiple choice quiz questions.
Assess your skills at any time by undertaking the Course Test.
Lessons can be completed within 30 minutes so training can be undertaken in ?bite? size pieces.
Bookmarking allows you to learn in multiple training sessions.
Course navigation features allow you to jump directly to specific topics of interest quickly and easily.
Designed for people who require initial and refresher training activities.
Available on-line 24 hours a day.
Version for Mobile Devices.
Review course content with eBooks
You?ll learn how to:
Using the CalendarEntering Basic Appointments
Open the Calendar;
Use Various Views;
Enter Appointments;
Use the Appointment Form;
Add Importance Tags;
Invite Attendees;
Track Meeting Responses;
Create Meeting Notes;
Create Meetings from Messages.
Other Types of Appointments
Create Recurring Appointments;
Attach Files to Appointments;
View Recurring Appointments;
Assign Categories;
Set Private Appointments;
Edit Appointments;
Change Appointment Status;
Set Tentative Appointments;
Close Appointment Forms
Scheduling Meetings
Schedule Meetings;
Invite Attendees;
View Attendee Schedules;
AutoPick Meeting Times;
Set Response Options;
Cancel Invitations and Meetings;
Send and Update Meeting Requests;
Respond to Meeting Requests;
Reply with a Meeting
Adding Events
Add Events to the Calendar;
Enter Start and End Dates;
Use Words to Enter Dates;
Use the Go to Date Feature;
View Events;
Forward Events;
Print Events;
Select Recurrence Options;
Edit and Delete Events.
Sharing and Managing Calendars
Share a Calendar via E-mail;
Set Calendar Options;
Set Work Times;
Add Holiday Sets;
Modify Time Zones;
Create New Calendars;
Use Multiple Calendars;
Create Calendar Groups;
Delete Calendars and Groups
Delegates
Understand Delegates;
Add Delegates;
Grant Delegate Permissions;
Respond as a Delegate;
Open Other Users Inbox;
Respond to Messages;
Open Other Users Calendars;
View Multiple Calendars;
Send Message Replies
Other FoldersCreating and Managing Tasks
Add Tasks;
Assign Categories to Tasks;
Set Task Reminders;
Modify Reminders;
Recognise Task Status;
Change Tasks List Views;
Edit and Update Tasks;
Sort Tasks;
Copy and Move Tasks
Using Notes
Create Notes;
Assign Categories;
Edit Notes;
Delete Notes;
Use Notes Views;
Display Notes Folders;
Create Folder Groups;
Create New Folders
The Journal
Use the Journal;
Create Journal Entries;
Understand Entry Types;
Expand and Collapse Entry Types;
Record Phone Calls;
Copy Items to the Journal;
Edit Journal Entries.