Office 365 (Office 2010)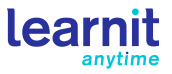 Who it's For:
Users of Microsoft Office can use Office 365 to use Office anywhere. Office 365 also adds a lot of great features.
What it is:
With our Office 365 training videos, you'll learn how to use your favorite Office applications online. You'll also be able to use enterprise level instant messaging and conferencing.
What You'll Learn:
Learning and using Office 365 will allow you to collaborate more easily when sharing files and managing
Topics
What is Office 365?
Office 365 Plans
System Requirements
User Interface
Adding New Users
Changing Mailbox
Setting Up Teamsite
Setting Up Lync
Using Outlook Web App
Intro to Sharepoint
Using Web Apps
Lync