Office 365 - Excel 2016 Expert - Level 3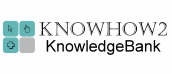 About the course
The Office 365 - Excel 2016 Expert - Level 3 course covers topics included in the MOS Expert exam 77-728. This includes Tracking changes, using Logical, Informational, Time, Mathematical and Lookup Functions. You will also learn how to Consolidate workbooks, Share and Protect workbooks and use Auditing tools.
Modules
There are 7 modules in this course
Languages and Accessibility
AutoSave and Templates
Custom Formatting
External Data and Queries
Macros and Form Controls
Evaluating Formulas and Watch Window
MATCH and INDEX Functions
Course features
Simulation training replicates the software you are learning providing a realistic learning experience.
Learn how to perform tasks at your own pace and interactively by following easy step-by-step actions.
Reinforce your knowledge at the end of each lesson by completing interactive and multiple choice quiz questions.
Assess your skills at any time by undertaking the Course Test.
Lessons can be completed within 30 minutes so training can be undertaken in ?bite? size pieces.
Bookmarking allows you to learn in multiple training sessions.
Course navigation features allow you to jump directly to specific topics of interest quickly and easily.
Designed for people who require initial and refresher training activities.
Available on-line 24 hours a day.
Version for Mobile Devices.
Review course content with eBooks
Youll learn how to:
Internationalization and Accessibility - Languages and Accessibility
Internationalize Workbooks;
Use Language Options;
Add Editing Languages;
Use Proofing Options;
Apply Currency Formats;
Apply Accounting Formats;
Apply Date Formats;
Create Font Themes;
Check for Accessibility.
AutoSave Versions and Custom Templates - AutoSave and Templates
Understand AutoSave;
Set AutoSave Time Periods;
Understand AutoRecover;
Restore AutoSave Versions;
Restore AutoRecover Files;
Create New Templates;
Open Custom Templates.
Creating Custom Formats - Custom Formatting
Create Custom Formats;
Create Number Formats;
Create Date Formats;
Create Time Formats;
Create Conditional Formats;
Create Custom Styles;
Apply Custom Styles
Data Sources and Queries - External Data and Queries
Get External Data;
Refresh External Data;
Import Multiple Tables;
Create Queries;
Append Queries;
Merge Queries;
Remove Fields;
Edit Steps;
Rename Fields.
Using Macros and Form Controls - Macros and Form Controls
Understand Macros;
Customize Ribbon Settings;
View Macros;
Edit Macros;
Insert Controls;
Add Text Boxes;
Modify VBA Code;
Use Structured References;
Use Flash Fill.
Evaluating Formulas and Watch Window
Work with Formulas;
Evaluate Formulas;
Trace Dependents;
Trace Precendents;
Use the Watch Window
Using MATCH and INDEX Functions
Enter Validation Rules;
Use MATCH Functions;
Use INDEX Functions;
Nest Functions.