Office 365 (2nd edition) - Learn to use online communication and collaboration services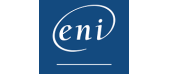 Overview
This training video aims to enable all Office 365 users to discover and become accustomed to this new working environment offered by Microsoft, in order to become more productive by acquiring new work methods based on the online services, collaborative work and information sharing.
Approach
ENI offers you a unique educational interactivity with practical exercises directly within the applications and with an immediate result analysis, that respects the 4 training steps:
The learner watches a video
The learner carries out the exercise directly within the application
MEDIAplus instantaneously checks the answer
MEDIAplus provides the answer
Target Audience and Prerequisites
Any users wishing to create and share their documents online and exchange using professional communication tools.
Knowledge of the Microsoft Office suite and internet browsing.
Content
Office 365: overview
OneDrive for Business: the online storage space
SharePoint Online: team sites and libraries to share information
Skype for Business: communicating in real time