Office 2021 New Features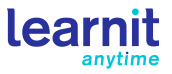 Who it's for:
Current Office 2021 users and anyone curious to see if it's worth upgrading to the latest version of Microsoft Office.
What it is:
In a series of bite-sized and easy-to-follow videos, become familiar with the newest additions to the Microsoft Office Productivity Suite. These videos provide an up-close and detailed look at what makes the latest editions of Microsoft Word, Excel, and PowerPoint the most advanced versions yet.
What you'll learn:
Learn how to effectively utilize a handful of helpful new features in Excel like XLOOKUP. In PowerPoint, check out Ink Replay and the new Draw tab. Read and comprehend anything from anywhere with new translate features in Outlook. Finally, get to know the updated look of Microsoft Office with their brand-new visual refresh.