Office 2010 Ten Best Features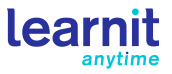 Who it's For:
This course is for office workers, business people and anyone that wants to be more proficient in Microsoft Office 2010.
What it is:
These quick videos teach you some helpful features when working in the Microsoft Office 2010 suite.
What You'll Learn:
The best features in Excel, Word, Outlook & PowerPoint that has everyone on the Office community talking!
Topics
Part 1
Introduction
Sparklines
Slicers
Searching with the Navigation Pane
Using the Citations and Bibliographies
Converting Text to SmartArt
Part 2
Using the Animation Painter
Search Folders in Outlook
Sort Emails as Conversations
Reply with Meeting
Converting Email to Appointment