Office 2010 New Features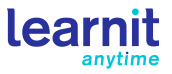 Who it's For:
Everyone who upgrades to Office 2010!
What it is:
These quick videos teach you all the new and useful features of Microsoft Office 2010.
What You'll Learn:
In 2010, MS Office went through some major changes in looks, usability, formatting, and features. We highlight those changes here!
Topics
Excel 2010 New Features
Course Topics
Cell Styles
Table Formatting
Conditional Formatting
Extended Sorting
Pivot Table Layouts
Slicer Tool
Page Layout View
New Functions
Remove Duplicates
Sparklines
Outlook 2010 New Features
Course Topics
Ribbon Interface
Conversation View
Conversation Clean Up
To-Do Bar
Follow Up Flags
Using Categories
Quick Steps
Attachment Preview
Calendar Sharing
Business Card View
Automatic Replies
Powerpoint 2010 New Features
Course Topics
Design Themes
Master Slides
Custom Slides Layouts
Converting Text to SmartArt
Embed Video from the Web
Broadcast Slide Show
Word 2010 New Features
Course Topics
WordArt
Formatting Styles
Search Features
Cover Page Gallery
Table Styles
Equation Writing Tools
Citations & Bibliographies