New and Expectant Mothers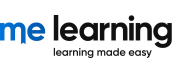 Overview
This 3 module course covers many aspects about new and expectant mothers in the workplace; from their entitlements, to the risk assessments protecting them and their employers from potential hazards in the working environment.
You will also learn about the most common ailments of being pregnant.
Audience
This course is for employers and employees in any workplace who need to know what they must do to comply with health and safety law in relation to new and expectant mothers.
About this course
Many workplaces with previously acceptable working conditions may contain hazards and risks that affect the health and safety of new and expectant mothers.
Hazards can range from exposure to biological and chemical agents, to constant standing or excessive workloads, and the consequences can be serious.
This course details legislation relating to employer's and employee's responsibilities, entitlements for new and expectant mothers, the common physical, biological and chemical hazards in the workplace, risk assessments, and tips on assisting new and expectant mothers in any workplace.
Objectives
Once you've completed this course, you'll have a knowledge of:
The legislation and the employee's and employer's responsibilities
Entitlements and unfair dismissal
The most common ailments of being pregnant
Physical, biological and chemical hazards, and their impact on the woman and developing baby
Tips on helping pregnant or new mothers
PEEPs, and generic and personal risk assessments