Negotiation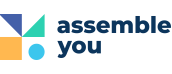 Overview
Welcome to Audio Learning from Assemble You.
It's safe to say that not a single day passes in the life of a customer service worker without the need for some sort of negotiation. It's a vital skill, and mastering it can make all the difference between a content customer and a dissatisfied one. The ability to negotiate effectively empowers customer service workers to handle difficult situations at work, maintain positive relationships with customers, generate increased - and indeed, repeat - sales, and boost the reputation of the company they represent. It's not just about getting what you want; it's about finding a solution that satisfies both parties involved. In this track, we will explore the art of negotiation in customer service, discussing the skills and techniques needed to negotiate successfully with customers.
Any effective negotiation with a customer must begin with a full understanding of the customer's needs and concerns. This means actively listening to the customer so that you're better able to understand the root cause of their problem and efficiently work towards finding a solution that meets their requirements.
Learning Objectives
Discover what effective negotiation entails
Establish how to unveil a customer's needs and concerns
Examine the advantages of effective nonverbal communication
Target Audience
Anyone looking to improve their negotiation skills in a customer service context.