Neglect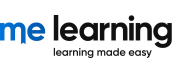 Overview
Being able to identify the signs of neglect in any situation is essential for those who have the ability and opportunity to protect children. In this course, you will gain a comprehensive understanding of neglect, including its definition, examples, and effects. You will learn how to recognise signs such as hunger, poor hygiene, and apathy as key indicators of neglect, as well as how to detect other forms of child abuse. By the end of the course, you will be equipped with the knowledge and skills necessary to put your understanding into practice.
Objectives
Once you've completed this course, you?ll have a knowledge of:
Define neglect and the effects it has on children
Explain who neglects children and why it happens
Recognise the signs and symptoms of neglect
Identify how neglect can coincide with other types of child abuse
Describe (and follow) the courses of action you must take if you suspect someone is being neglected
Audience
Those with duties and responsibilities to safeguard children.