Muskuloskeletal System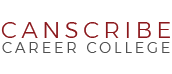 About this course
Healthcare and medical professions have their own vocabulary, a specialised language that allows for quick and efficient communication between its members while minimising potential misunderstandings. Whether you are new to the medical profession or need a refresher class, we have a medical terminology course that will give you the boost you are looking for to further your career! In this course, we will cover the medical language and terminology used by healthcare professionals everywhere (in this specific subject area). If you're interested in pursuing a health career and need the ability to communicate with medical professionals, you will find this course a perfect fit by providing you with a solid foundation in medical language.
This course forms one (subject-specific) module of our comprehensive "Medical Terminology" programme (which is comprised of 17 subject modules in total). The full programme is recommended if you require an extensive primer in various core aspects of medical terminology.
Lesson Objectives
Identify organs and structures of the muscular system.
Delineate the structures of the skeletal system.
Define the functions of the components of both of these organ systems.
Identify common diseases and disorders of this body system.
Review diagnostic procedures and lab data associated with the musculoskeletal system.
Interpret abbreviations and acronyms associated with these organ systems.
Content
4.0 Muscular System Video
4.1 Introduction
4.2 Muscles of the Body
4.3 Chapter 4 Activity 1
4.4 Terms Learned Thus Far
4.5 Skeletal Muscles
4.6 Skeletal Muscle Terms
4.7 Structure of Muscle
4.8 Contraction Cycle
4.9 Cardiac Muscle
4.10 Smooth Muscles
4.11 Chapter 4 Quiz 1
4.12 Muscle Naming
4.13 Origin and Insertion
4.14 Major Muscles of the Body
4.15 Head and Neck Muscles
4.16 Shoulder, Chest & Back Muscles
4.17 Rotator Cuff Muscles
4.18 Muscles of the Abdomen
4.19 Lower Extremity Muscles
4.20 Upper Extremity Muscles
4.21 Chapter 4 Activity 2
4.22 Movement
4.23 Muscular System Chapter Review
4.24 Skeletal System Video
4.25 Skeletal System Introduction
4.26 Ossification (Bone Formation)
4.27 Bone Structure
4.28 Bone Structure Terms
4.29 Chapter 4 Activity 3
4.30 Bone Classifications
4.31 Bone Classifications Review
4.32 Axial Division of Skeleton
4.33 Head and Neck Bones
4.34 Vertebral Column
4.35 Thorax and Ribs
4.36 Chapter 4 Activity 4
4.37 Chapter 4 Activity 5
4.38 Chapter 4 Activity 6
4.39 Chapter 4 Activity 7
4.40 Appendicular Skeleton
4.41 Appendicular Skeleton Review
4.42 Chapter 4 Activity 8
4.43 Surface Features of Bone
4.44 Chapter 4 Activity 9
4.45 Joints
4.46 Joints Terminology
4.47 Chapter 4 Activity 10
4.48 Skeletal System Chapter Review
4.49 Conditions of the Musculoskeletal System
4.50 Muscular System Disorders
4.51 Muscular Conditions
4.52 Skeletal System Disorders
4.53 Skeletal Disorders Review
4.54 Chapter 4 Quiz 2
4.55 Musculoskeletal Tests and Procedures
4.56 Procedures & Tests Review
4.57 Musculoskeletal Prefixes and Suffixes
4.58 Musculoskeletal Combining Forms
4.59 Musculoskeletal System Acronyms & Abbreviations
5.60 Pronunciation
5.61 Chapter 4 Test
5.62 Musculoskeletal System Chapter Survey
5.63 Drag and Drop Activity – Classification of Bones