Multi-Agency Working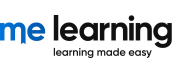 Overview
Our Multi-Agency Working training course enables staff and volunteers to learn about the legislation and guidance surrounding multi-agency working; learn what makes for effective multi-agency working; and learn about multi-agency initiatives such as MASH and MARAC.
Audience
This course is intended for staff and volunteers working in health, social care, the care sector, education and the private and voluntary sectors.
About this course
The course contains additional resource materials, useful links and a refresher guide.
Objectives
This course will enable you to:
Know what multi-agency working means
Know what happens when multi-agency working goes not happen
Learn about the legislation and guidance surrounding multi-agency working
Know how multi-agency services can be delivered
Learn what makes for effective multi-agency working
Learn about multi-agency initiatives, including MASH and MARAC
Understand the five stages of group development
Content
Here are a few topics covered in this course:
What is multi-agency partnership working?; Safeguarding children; Safeguarding adults; Legislation and guidance; Why multi-agency working is effective; How you deliver multi-agency services; Core principles; Successful multi-agency working; What is MASH; What is MARAC; How to improve multi-agency working; Understanding the development of teams