Moving From Manager to Leader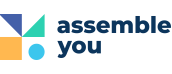 Overview
Welcome to Audio Learning from Assemble You.
"Managers light a fire under people; leaders light a fire in people." Those are the words of Business Coach, Kathy Austin.
You have undoubtedly developed valuable skills in your management position, such as managing people, projects, budgets, and timelines. These skills focus on detailed-oriented action points and tend to be centered around solving problems and delivering project outcomes.
In this track, we look at how to move from manager to leader. How to widen your strategic outlook and build further upon your existing people management skills.
This shift doesn't mean that the skills you have developed and used in the past are not useful, but it might be that they are not the skills you need to focus on for the next move into a leadership role.
Learning Objectives
Learn to distinguish the main differences between a manager and a leader
Learn to identify ways to adapt your management style to lead in different situations
Learn to discover how to become a visionary thinker that inspires success in your organisation
Target Audience
Anyone who is aiming to influence or inspire the people around them. Move from someone who monitors day-to-day activities and makes sure things get done, to someone with a vision that other people become invested in.