Modern Slavery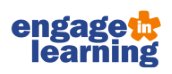 Course Overview
You may have thought that slavery was something you only saw in the history books. But sadly that's far from the truth. Slavery is still found in every country around the world – including the UK.
Every large company has a responsibility to publish a statement about what it is doing to prevent modern slavery in it's business and supply chain. This means that any small organisation supplying larger ones and government organisations is likely to have to do the same to maintain it's business.
This course will help your workforce understand how to spot and report signs of modern slavery so your organisation can be fulfilling a positive role in preventing this illegal and morally unacceptable practice.
Key Learning Points:
How big is the problem
What is the 2015 Modern Slavery act
Everyone's responsibilities under the act
What is modern slavery
How to spot it
How to report it
Course Outcomes:
Employees will be trained to spot possible slavery and trafficking and report it.
Target Audience
All staff
Duration
15 Minutes