Mobile Devices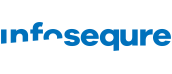 Overview
What do you have stored on your smartphone, laptop or tablet? It won't only be your own personal information. Maybe you have also saved company-sensitive information. This can have serious consequences if it ends up in the wrong hands. Many of us have never taken into account that this can happen, and also do not know what to do in this situation. In this training you will learn how you can prevent the loss of your equipment and how you can work securely with it.
Learning Objectives:
After the training you will be able to answer the following questions:
In which ways is mobile devices used?
What are the risks of using mobile devices?
How can you limit these risks?
What to do in case of an incident?