Minimising Waste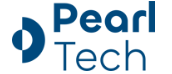 Course Overview
Resources are precious to any business because they are a physical representation of money that has been spent or invested. Therefore, producing large amounts of waste is equivalent to throwing bags of money into the bin, and it also signals that the organisation isn't working as efficiently as it could be. Minimising Waste explores the main types of waste that companies produces, the reasons for them, and how they can be minimised. If you're a manager, you're responsible for putting measures in place to reduce the waste your business creates and for spreading awareness of waste amongst your staff and colleagues. This e-learning course shows you how to do this and more so that your organisation can cut waste down and become more cost-effective.
Who is this course for?
Minimising Waste is suitable for anyone who is responsible for the activities of staff, such as managers and team leaders, who want to work more efficiently to avoid waste and therefore reduce business costs. However, it is also ideal for anyone who wishes to reduce the amount of waste they produced whilst at work.
What will you get from this course?
By completing Minimising Waste, you will be able to manage waste appropriately, ensuring that your organisation is running as sustainably and efficiently as possible, from both a financial and an environmental point of view.
When you have completed this course, you will be able to:
Recognise different types of business waste
Understand why and how waste can occur
Manage waste effectively
Raise awareness of waste within your organisation
Find out the causes and assess the costs of waste
Act to solve waste issues and prevent them from occurring in the future