Minimising Stress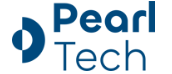 Course Overview
Stress can be useful: it gets us out of bed in the morning and helps us to be more productive and reach goals. However, too much stress, particularly in the workplace, can do more harm than good. It can lead to burn out and unmotivated staff. If you're a manager, or responsible for a group of people, it is your responsibility to ensure that you minimise the stress of your staff; happy staff are positive and efficient staff. If you're not sure how to do this then you're in luck. Minimising Stress is here to show you how. It explores the main causes of stress and the damage it can cause to individuals and organisations, whilst giving you advice on how to provide your team with the support they need to cope with stress.
Who is this course for?
Minimising Stress is suitable for anyone who is responsible for staff, such as managers and team leaders, who want to help reduce the stress of their staff in order to maintain their happiness and productivity. However, it is also ideal for anyone who wants to learn about workplace stress and how to help others at work.
What will you get from this course?
By completing Minimising Stress, you will be able to reduce the stress levels of your staff and therefore get the best out of your team.
When you have completed this course, you will be able to:
Understand what is meant by 'stress' and the impact it has on people
Identify the signs and symptoms associated with stress
Recognise stress in other people and yourself
Follow practical steps to tackle stressors
Provide emotional support to your team and find appropriate sources of external support if required