Mindfulness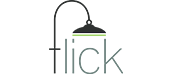 Overview
This CPD-certified course is suitable for anybody looking to understand what mindfulness is, the benefits of mindfulness, and the basics of how to practice mindfulness. The course includes optional voiceover recorded by a professional actor.
It is specifically designed to help learners understand the ways in which mindfulness can be helpful and the benefits of practising it.
Why Should You Complete This Course?
To improve your understanding of mindfulness, which can in turn help you to enjoy life and understand yourself, by:
Paying attention to the present moment
Paying attention to your thoughts and feelings
Paying attention to the world around you
This course has been created in collaboration with subject experts.
Course Content
Mindfulness - Understanding what mindfulness is, how it is helpful and looking at some ways to practice it.