Mind the Gap: Getting Business Results in a Multigenerational Organization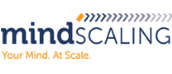 Overview
There's an opportunity for many organizations to become world-class organizations that know how to get business results BECAUSE of their diverse and multigenerational workforce - not DESPITE it.
In this short, dynamic program, you'll experience a NEW take on the hot topic of Generational Diversity – one that conveys the FACTS and the FEELINGS associated with our differences. It's not meant to classify or compare one group of people to another, but to build NEW knowledge about the gap between the talents of the multigenerational workforce and what organizations are doing to engage this workforce to gain business results.
In this course you will learn to:
Recognize the (business) facts and (people) feelings associated with a multigenerational workforce.
Identify gaps that exist between business aspirations and talent.
Use tools to practice new behaviors that create an engaged workplace.
About the Author
Curtis L. Odom, Ed.D. is a human capital strategist, writer, speaker, and thought leader on the subject of multigenerational work practices and priorities. He and his team at Prescient Strategists work with clients during mergers and organizational changes related to talent management. His extensive experience working inside organizations and as an external consultant has afforded a deep level of expertise and perspective.
Over the years, Stephen Shapiro has shared his innovative philosophy in books such as 24/7 Innovation and The Little Book of BIG Innovation Ideas. He has also trained more than 20,000 consultants in innovation during his 15 year tenure with Accenture