Microsoft Word 2021: Introduction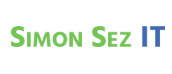 Course Overview
Word 2021 is the most recent standalone release from Microsoft. It includes all the latest updates and features to help users create and work with documents effectively.
In this course, students will learn how to create new documents, both from scratch and using templates, and how to add content like text, images, charts, icons, and SmartArt. You will explore new ways to view documents like never before using focus mode, the immersive reader, and dark mode.
Word 2021 is designed for anyone who spends a lot of time putting documents together. Maybe you are a student creating coursework, a lawyer looking to learn the basics, or an author drafting a book. However you choose to use Word, you need to learn the basics before moving on to more niche tasks.
In this course, we will be taking a look at old favourites like mail merge, find and replace, and format painter. We'll learn how to create a table of contents, an index, and a bibliography, and we will insert links and cross-references. And of course, we will learn how to make our document look great using themes, formatting, cover pages, custom text boxes and much more. We'll throw in plenty of tips, tricks, and keyboard shortcuts along the way.
The only prerequisite for this course is a working copy of Word 2021 for Windows.
Learning Objectives:
This course covers:
Navigate the Word 2021 interface
Customize the quick access toolbar
Access and modify Word options
Create new documents from scratch and from a template
Open and save existing documents
Switch between different document views
Enter, select, and apply formatting to text
Use cut, copy, paste, and paste options
Find and replace text in a document
Format paragraphs
Align paragraphs using indents and tab stops
Insert bulleted and numbered lists
Apply a theme to control the look and feel of the document
Apply and modify Word styles
Insert content like shapes, icons, text boxes, 3D images, SmartArt, and charts
Annotate a document
Organise information using tables
Adjust the margins and orientation
Insert section and page breaks
Apply headers and footers
Insert blank pages and cover pages
Link to websites, other documents, and other sections using hyperlinks and bookmarks
Create re-usable content with Quick Parts